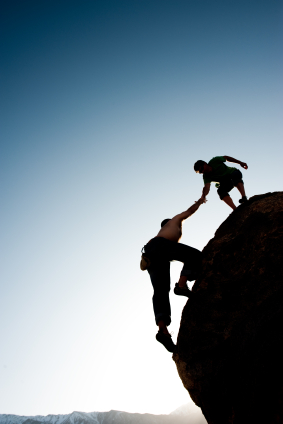 Your senior and middle managers, supervisors and employees whose skills and capabilities define your organization on a daily basis. Accurately assessing what skills are in need of improvement for them to perform at their best, is a key piece to your performance improvement puzzle. Often much time and money is spent trying to improve skills that are not key to performance improvement—the resulting implications can affect employee morale and productivity and have a negative impact organization-wide.
High Performance Learning completes this missing piece of the performance puzzle by delivering results-oriented assessments and high impact coaching programs to help optimize individual and team performance. Improved performance, in turn, results in improved quality of products and services, enhanced teamwork and organizational effectiveness and greater profitability and growth.
High Performance Learning's comprehensive assessment and coaching program and services include:
Identify your strengths and weaknesses and develop your leadership skills to build consensus around a shared vision, lead and motivate others.
With you at the center of attention, subordinates, peers and supervisors provide feedback to help you fully develop your skills and capabilities.
Provides the tools and techniques you need to improve your coaching skills, so that you can improve the performance and productivity of individual employees.
Individual and team assessments to facilitate team building, executive coaching leadership development, career counseling and interpersonal conflict resolution.
Individual and team assessments measure the universal language of behavior to help employees build strengths and become better leaders, manager and supervisors.
Individual and team assessments to help organizations develop more productive work teams and improve the quality of work life.