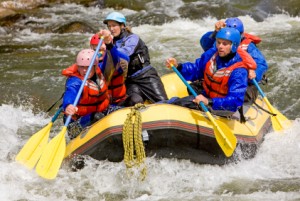 As you reengineer, restructure, innovate, merge, grow, downsize or plan new initiatives, the key element to your organization's long-term success is the ability of managers and employees to change quickly, amid uncertainty. To do whatever is required to achieve organizational success.
HPL's Change Management program and services will help you to fully engage everyone involved in your organization's change initiative. We help each person understand what to expect from the upcoming change and their response to it, and help them acquire the skills necessary to successfully implement change.
High Performance Learning's Change Management program is a complete Change Management resource. Our workshops include:
Based on more than 20 years of research on innovation, IFR teaches participants new skills to solve real problems in innovative and positive ways.
Learn new skills that will help you thrive in times of continuous and rapid change.
Develop an action plan for guiding your team through organizational change and improvement.
Explore your personal and professional goals and integrate these goals into your contributions in the workplace.